Ozark Trailblazers
---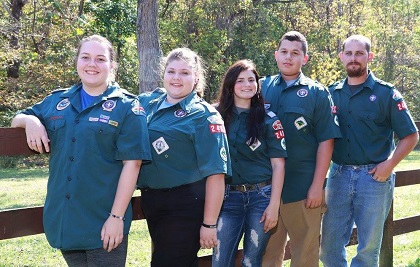 2016-2017 VOA Officers:
President - Alexis Roth

VP of Administration - Erica Phillips

VP of Program - Taylor Fields
VP of Communication - Shaun Bryant

Advisor - Les Houston
District VOA 2016-2017 Mission Statement:
The mission of the Ozark Trailblazers VOA is to grow as a district and build skills of leadership, communication, and teamwork in each individual; to prepare them for the responsibilities in life.

District Facebook: click here
The Ozark Trailblazers District is an area South of St. Louis. The District has three active crews in the Potosi, Farmington, and Park Hills area. We are very excited to become more active with other the districts.
Upcoming Events, Activities and Trainings