Thunderbird
---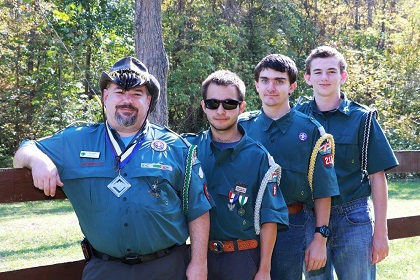 2016-2017 VOA Officers:
President - Michael Stahl

VP of Administration - Troy Smith

VP of Program - Sarah Buck

VP of Communication - Corbin Tuter
Assistant Advisor - Robert Stahl

District VOA 2016-2017 Mission Statement:
The mission of the Thunderbird District VOA is to increase our member perticipation and involvement through the use of good activities, good training, service projects, and communication to make Venturing in our district more visible to the community.
Venturing Facebook: click here
District Facebook: click here
District Page: click here
District Blog: click here
The Thunderbird District serves an area of South Saint Louis City. Thunderbird has six active crews and usually puts on a spring event called the 'Spring Thing'.
Upcoming Events, Activities and Trainings